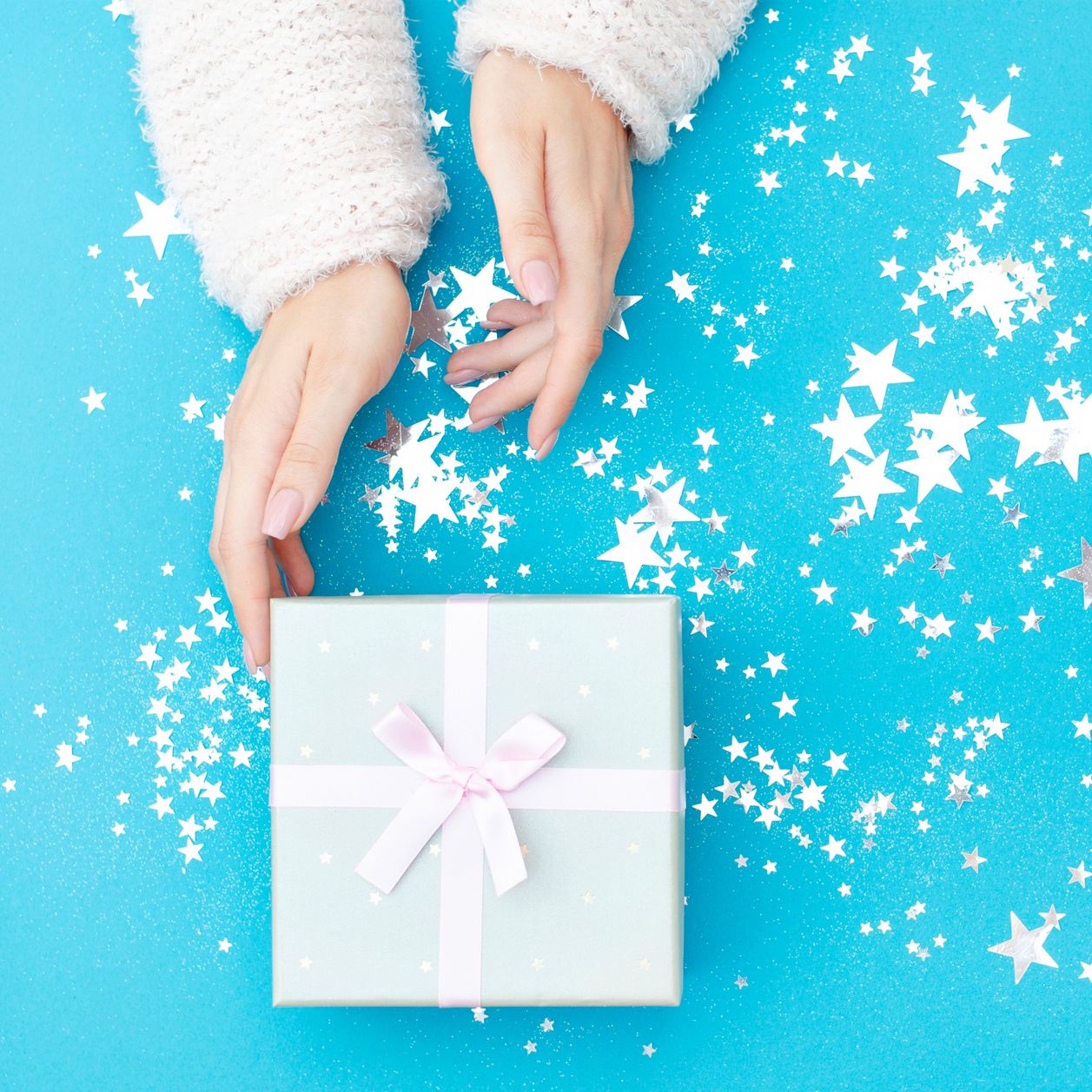 Do you want to really impress with your gift? We have selected seven ideas for you that cost little but look like a lot.
Sometimes you want to give your loved ones something very special. Sure, you could now swing a brush, craft scissors or wooden spoon, but let's be honest: Sometimes we just don't have the leisure – or simply the talent. In addition, bought can also be great. The problem: special things are often quite expensive.
We scoured the internet for you and put together a list of gift ideas that might look expensive but definitely aren't! You can give them away for a special occasion or buy them in advance – the opportunity to give away these goodies is guaranteed to come. So you always have an adequate guest or birthday present on hand if you need one spontaneously.
Fancy soap
Soap is often overlooked as a gift idea, but soap is a gift that really everyone can use. Since the corona pandemic at the latest, we have also known how incredibly important it is. So you really can't go wrong with soap.
The best thing about soap, however, is that it can also look super fancy. Fragrant hand soap, which is beautifully packaged and also scores with natural ingredients, really looks good. Especially as part of a set, it can look significantly more expensive than it actually is. Here you can order a gift set of four particularly decorative scented soaps from Amazon!*
Also read: 3 recipes for self-made soap
Stylish coasters
Very few people like to spend money on coasters. They always seem like an unnecessary expense somehow. But when you get them for free, that's another matter entirely. Chic coasters on the living room table upgrade the entire room. Perfect for the style-conscious: these coasters in marble look (order here at Amazon) *.
The marble look is currently all the rage. In the video you can see how you can easily make DIY coasters with a marble look with polymer clay.
Video of Aisha Butt
Luxury in the shape of a silk pillow
If your friends haven't discovered silk pillows as a secret beauty weapon, they'll love this gift! Everyone needs pillowcases anyway, but not everyone knows the need for a silk pillow. The difference is noticeable after the first night!
Enjoy the joy of not waking up with creases and frizzy hair. All thanks to the smooth surface structure of silk and the amino acids contained in the fibers. By the way, they work true antiaging miracles. So you're giving away a bunch of luxurious skin and hair care products in a pillow. Here you can order a silk pillowcase directly from Amazon.*
Noble power bank
An external battery is almost part of the basic equipment of every household. If you still know someone who doesn't have one, make their life easier by simply giving them a power bank. Put an end to the worry about the battery level and the search for a public socket once and for all! This pretty device is available in six different colors and it can even charge two devices at once (order here at Amazon) *.
Reading material: The 8 best gifts for people who already have it all
Complete cocktail shaker set
With this stainless steel cocktail set, your friends can simply mix all their favorite drinks themselves like professionals. In this way you spice up the bar and at the same time have the advantage of being invited to self-mixed drinks there in the future. So everyone gets something from the gift. Win win. Here you can order a cocktail shaker set made of stainless steel from Amazon.*
Heavenly smelling bath pralines
Bath pralines not only look beautiful on a decorative tray, they are also exactly the form of relaxation that you should sometimes simply indulge in. Problem: Who buys bath pralines themselves? The fewest.
Make your loved ones happy and spoil them with heavenly smelling, vegan and handmade bath pralines that are completely free of preservatives, colors and fragrances (available here at Amazon) *.
Reading material: It's that easy to make bath bombs yourself!
Stylish bookends
What is the difference between a normal apartment and one that has been furnished by interior designers? Right, the accessories. Small decorative elements make a huge difference. Just like coasters, bookends are seriously underrated.
When was the last time someone told you they bought fancy bookends? Probably never. Bookends really look good on the shelf. We have selected two specimens for you that look particularly valuable – bookends made of agate (shop here at Amazon) *.
Semi-precious stones are not cheap, especially when they weigh 1–2 kg. Fortunately, agate is not that expensive, but only real connoisseurs know that. For everyone else, bookends made of agate look like a gift that ranges from 100 to 200 euros instead of around 30 euros, like this one, which you can buy right here at Amazon.*
We hope we were able to help you find gifts.
* Affiliate link